UNBEATABLE INFRASTRUCTURE
Infrastructure is the base of learning . We provide you exact learning environment
Gymkhana and Sports Academy
The Gymkhana provides facilities for major games like Cricket, Football at the college playground. College gives importance to maximum participation of the students at the intercollegiate level in various games. Facilities are also provided within the college premises for playing volleyball and basketball. There is an indoor badminton court in the college hall. Facilities for indoor games like table tennis, carom, and chess are also made available to the students. Besides, the Gymkhana provides a facility of a well-equipped fitness center for all the students. The college maintains an up-to-date first-aid box that includes life-saving drugs. The College believes that a healthy mind and healthy body go together. Towards realizing this objective, a fitness-training programme has been introduced for the students.
The College library is situated on the first floor of the building. It is a spacious hall that provides a quiet, serene environment for study. There are approximately 1500 books in the library, including some very old books. A recent addition includes books on subjects as diverse as computer science, information technology, history, economics, etc. The library subscribes to many journals and magazines. The library subscribes to many journals and magazines. The library is fully automated.
Library hours :
The College Library will be open for the purpose of study from 10.00 am to 5.00 p.m. During Diwali vacation on working days of office, the library will be open from 10.00 am to 2.00 pm for students. Library will remain closed on Sundays and public holidays.
Know More…..
The College has well-designed air conditioned computer laboratories with LCD facilities. Every student has access to a computer with software designed according to the syllabus. Practicals are conducted under the supervision of trained IT and Computer staff.The college has hi-tech computer lab with the modern software having the latest version. This is utilized by students and Faculties of all the courses in the allotted Time. It is supervised by IT experts. Availability of Online Teaching aids and Webinars are conducted with the help of IT experts. The college has its own MCB app for conducting exams and Webinars.
The audio-visual laboratory is used for screening educational films, being equipped with the facility of LCD projectors and audio systems.
The College has a language laboratory with seating arrangements for 30 students. The laboratory is used for programs in English & Communication Skills
Check out this section for a virtual access to the Shree L. R. Tiwari Degree College of Arts, Commerce & Science in Mira Road campus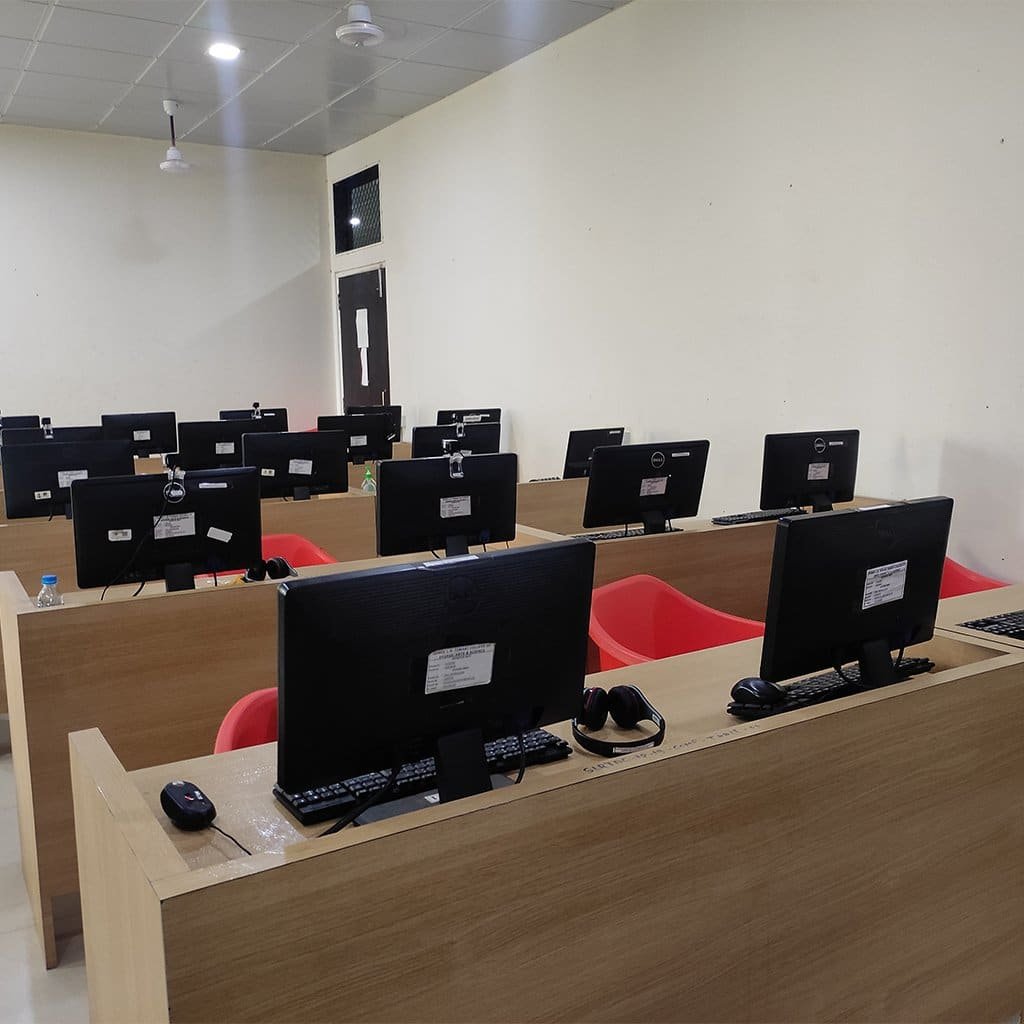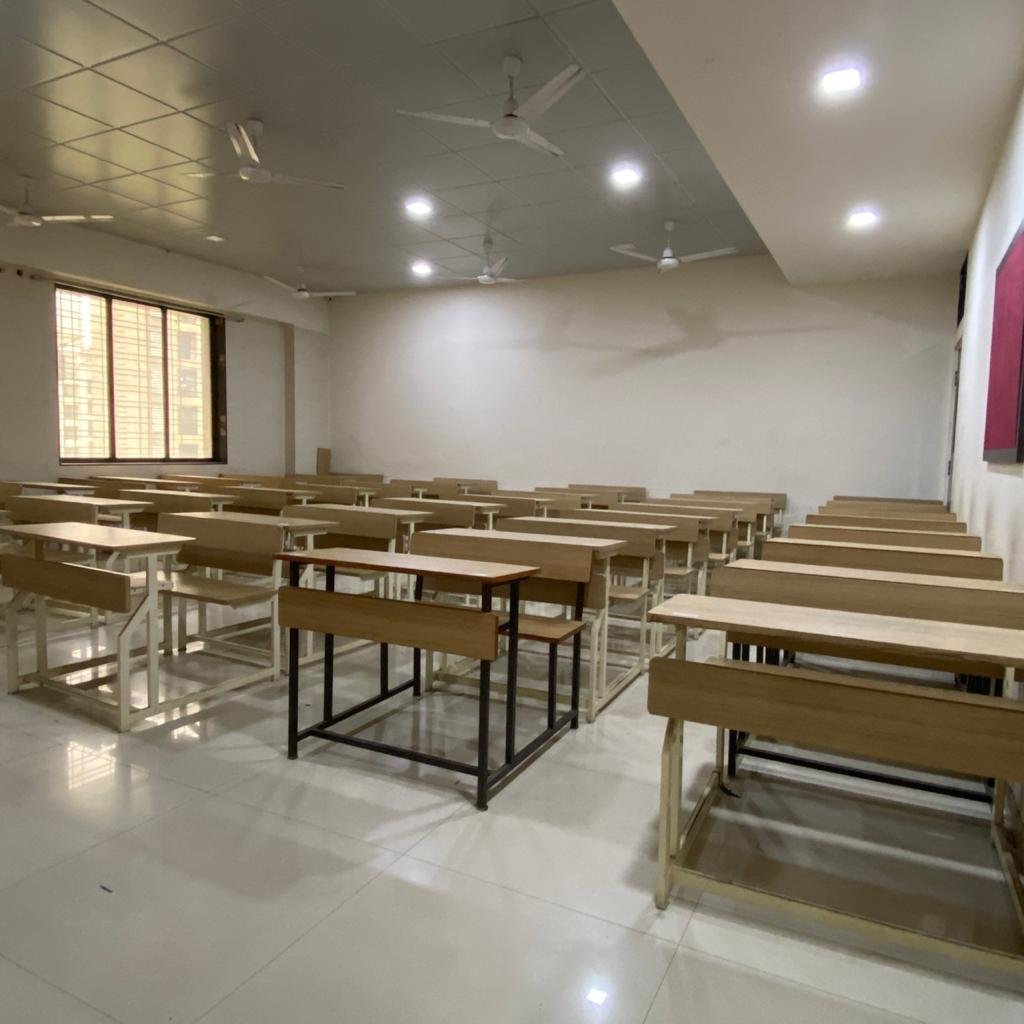 Check out this section for a virtual access to the Shree L. R. Tiwari Degree College of Arts, Commerce & Science in Mira Road campus