Bachelor of Management Studies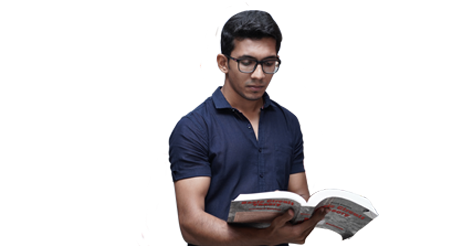 Are you looking for a degree program that can help you develop a wide range of knowledge and skills in the field of management? Look no further than Bachelor of Management Studies at Shree L. R. Tiwari Degree College of Arts, Commerce & Science in Mira Road!
Our program is designed to help you achieve the following learning outcomes:
PO 1:  Knowledge – Ability to gain and apply knowledge of principles, concepts and theories in different areas of Commerce and Management and to demonstrate knowledge and understanding in diverse subjects in fields of management such as Business Administration, Human Resource Management, Marketing & Finance and apply it to their workplace.
PO 2 : Critical Thinking –Acquire the ability to apply basic views of logical thoughts, actions and develops the self-critical abilities and the abilities to view positions, problems and social issues from plural perspective and compare it with real business scenario.
PO 3: Innovation and Creative Thinking – To encourage entrepreneurial and business culture through innovations and creative thinking that develops attitude to provide solutions to the problems in the business world as well as address the needs of the society.
PO 4: Effective Communication, Interpersonal Skill and Social Skill – Develops effective interpersonal skills and display efficient verbal, non-verbal and written communication and acquire ability to use appropriate media to speak, read, write and listen effectively with all stakeholders and learn to articulate, analyse, synthesise and evaluate ideas and situation in well informed manner and Be adequately trained to be entrepreneurs & communicate effectively.
PO5 : Interdisciplinary and life long learning – Perceives knowledge as an organic comprehensive, interrelated and integrated faculty of human minds which develops aesthetic, social humanistic and artistic sensibilities for problem solving and understanding the issues of environmental context in all disciplines and Develop positive attitude towards lifelong learning and research.
PO6 : Employability Skills – Exhibits employability skills like problem solving skills, decision making skills interpersonal skills , soft skills, leadership skill, financial skills, IT skills to be an employable and global citizens.
PO7: Environmental Consciousness and Sustainability – Learns to participate in nation building by adhering to the principles of sovereignty of nation, develop the practice on gender sensitive attitudes, environmental awareness, and empathetic social awareness and analyse the business issues and action that have an impact on environment consciousness and sustainability.
PO8: Ethics – Understand and recognise the value system, moral dimensions and self- responsibility for nation and society. Demonstrates personal, intellectual integrity and academic accountability and develops an ability to understand and apply professional ethics.
Join our Bachelor of Management Studies program at Shree L. R. Tiwari Degree College of Arts, Commerce & Science in Mira Road, and become a competent and successful business leader. Our program is designed to give you the knowledge and skills needed to succeed in today's competitive business world.